" Perceptions are based on Ego "
Mankind is in a rat race in this highly competitive world where winning is all that matters. Some of us make it while many do not. Even for those who make it, the question is – at what cost? All around us, there is unhappiness. The unhappy world is only a reflection of the unhappiness within people. Unhappiness is the result of unawareness. We do not know who we are.
Tathastu Satsang Foundation brings clarity to life by enabling people to live consciously and to wake up to their own true nature and through that, realize a happy world free of conflict and divisions. Tathastu Satsang Foundation is a charitable Trust based out from Ernakulam, Kerala, India. The Trust conducts various programs for free and its activities are run solely on the basis of voluntary donations.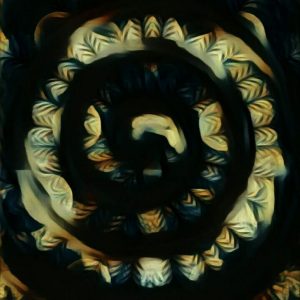 " ईश्वर स्नेहम मूलाधारम "
" Ishwara Sneham Mooladharam "
(Love of God is the root / foundation)
Mission
"To enable individuals to look within, start living and discover oneself thereby realizing their true nature leading to the realization of a connected, peaceful and happy world".
Vision
"To help mankind awaken to a happy world"
Principle
Individual growth is the key to collective growth of mankind (Happy people realize a happy world)
Living consciously and realizing one's own true nature is the purpose of life
Sambhuji
Dr. Sambhu V. Panikkar (Sambhuji, as he is known) is a former faculty at the Indian Institute of Technology (IIT) Bombay. He was a topper at IIT Bombay winning the medal for being the most outstanding student in his batch. He has a PhD from IIT Bombay and has worked for Information Technology companies in India (Pune, Mumbai, Bangalore and Cochin) over the past 25 years. He has travelled extensively to various countries across Europe, USA, Japan, and Middle East. Sambhuji, as instructed by the Master, left a successful career to share his experiences of living in freedom. To help this mission, a Trust by name of "Tathastu Satsang Foundation" has been set up. Sambhuji devotes his entire time towards the mission of Tathastu Satsang Foundation.